Find us!
Angelfish Marketing is located next to Boston Tea Party and The White Spoon overlooking St Mary's Church.
Parking
Parking is available close to the office in Chester Walk. You'll be able to pay by credit card at this car park but only if you use the machine by the entrance.
To get to the Chester Walk by car:
1) From St Gregory's Church, turn left onto St George's Place
2) Take the next right onto Chester Walk
3) The car park will be on your left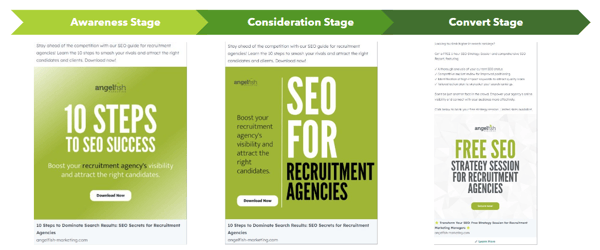 Please see below for directions from the car park to our offices:
1) From Chester Walk car park, walk south-east on Chester Walk for 161ft
2) Turn right onto Well Walk, our offices are situated just on the right hand side after The White Spoon.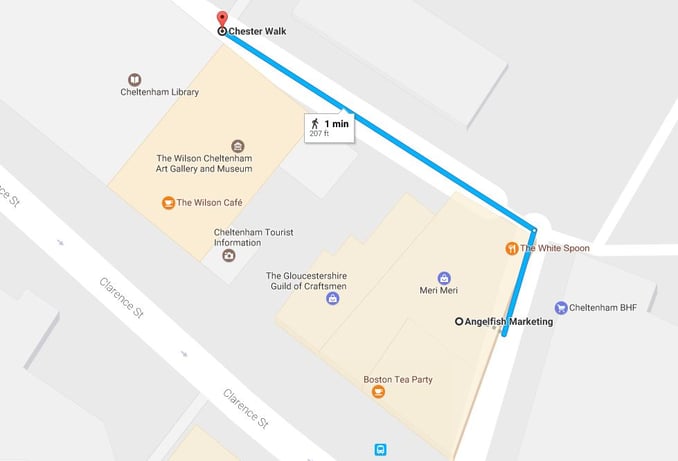 Please find below an image of our offices: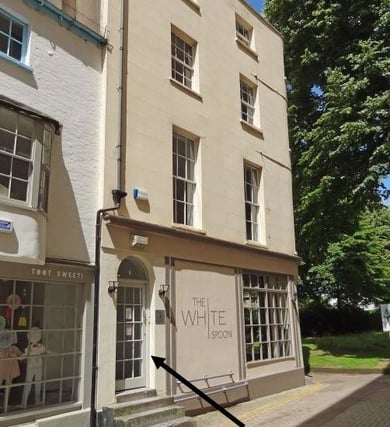 There is additional parking in Chelt Walk car park which is also located near the Angelfish Marketing offices. You'll also be able to pay for parking via credit card at this car park.
Please see below for directions:
1) From the Chelt Walk car park, walk north towards Jessop Avenue for 151ft
2) At the roundabout, take the first exit onto St James' Square
3) Walk 361ft on St James' Square and then turn left onto St George's Place
4) Walk 482ft on St George's Place and then turn right onto Clarence Street
5) Walk 322 ft on Clarence Street and then turn left onto Well Walk, Angelfish Marketing will be on your left